Tiny tots & litle dots: Christmas special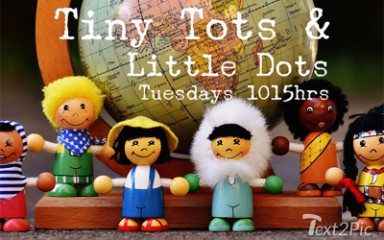 Hohoho it's the time of the year again.Tiny Tots and Little Dots will be celebrating Christmas at the library this December.
We will be having a mini concert followed by a craft session. Come join us and soak yourselves in this festive mood. Looking forward to see you!
Tiny tots & litle dots is a voluntary toddler playgroup formed by expat mummies living in Amstelveen. The focus is on storytelling, music and movement and once in a while fun crafty sessions!
Please bring a positive attitude and open hearts! Loud voices are warmly welcomed. We will provide the fun!

Age 0-4

Contact person: Huiyun Xing/Azusa Fujiki