Tiny Tots & Little Dots: Christmas special and mini concert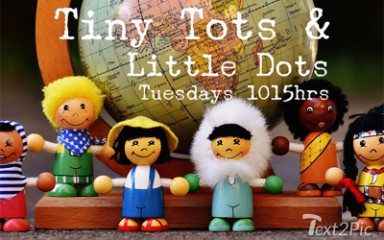 Let's enjoy storytelling & music, crafts and gospel in English, Chinese, Japanese! Tiny tots & litle dots is a voluntary toddler playgroup formed by expat mummies living in Amstelveen.
O denneboom, o denneboom!
A Christmas special with gospel music. we start the class with some storytelling. First in English, followed by Japanese or Mandarin. Then we get our voices warmed up to popular nursery songs and gospel music in different languages (primarily English). We end the class with some dance and movement. After that, parents are free to stay and mingle with other parents, while the kids can spend some time doing free play activities such as reading and colouring.
Please bring a positive attitude and open hearts! Loud voices are warmly welcomed. We will provide the fun!
Age 0-4